Create Backlinks Like The PROs With Our One Way Links Yearly Program

Get Over 100 Plus – One Way Inbound Links
Links from quality ranking websites
Natural anchors – Anchor text varies important for Google credit based on Matt Cutt's comments spring 2013


Many members have been clients for over 10 years with many PR4 or better links."
This program is our best selling product because it is by far the best value with great results. Keep in mind this is not a directory software program or a site reciprocating links nor any kind of links farm. This is a consistent and custom hand worked link program. All our company members are running their websites that don't exist with the aim of passing on PR. They are quality companies in our Internet Marketing Services like lawyers, doctors, HVAC companies, environmental services, home services, local business, realtors, restaurants, etc. All our links come from ranked sites which exist to run the company not to give links. These are valid quality companies recommending and vouching for the trustworthiness of other legitimate companies. This is done via membership in our referral program using descriptions of the companies and one way links.
You get a one-way link
by giving a one-way link
No two members
are connected by links
We manage and update
givers and receivers
Get ahead of your competition 


Our One Way Link Program… Years of Proven Success
One Way Links Program subscribers are balanced for website subjects (e.g. Goods & Services websites, Professional & Medical websites, Lawyer websites, etc.) You will have a list of 10 to 12 companies that you will be giving One Way Links. Each one of these lists goes on one of your internal pages designed for this technical purpose. In return you will be getting over 100 plus quality backlinks from other business web sites to your web site. These lists are updated throughout the year for freshness and link content to help each others business recommendations. You have a choice of placing them on your site for the DIY crowd and/or having a new site to do your technical work and host the pages. These type of sites are not for your customers or clients.
For the others we can do it for you or it is included in our Marketing Club Membership.
Where does a website owner place the back links they are recommending?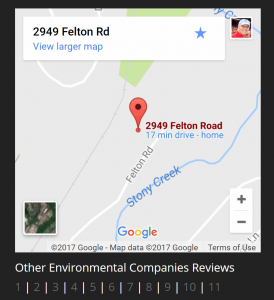 Here it is as other company reviews with page links under your site map.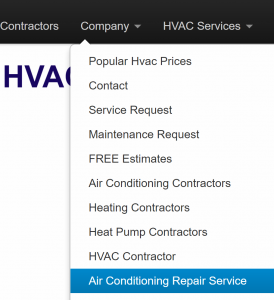 Here it is as other company reviews with page in the actual copy in there drop down navigation menu.
Below is an actual recommendation page with the content and One Way Links on it. You will notice it is not just a link, we go much further than that and have content and description that we also organize, write, and manage for you.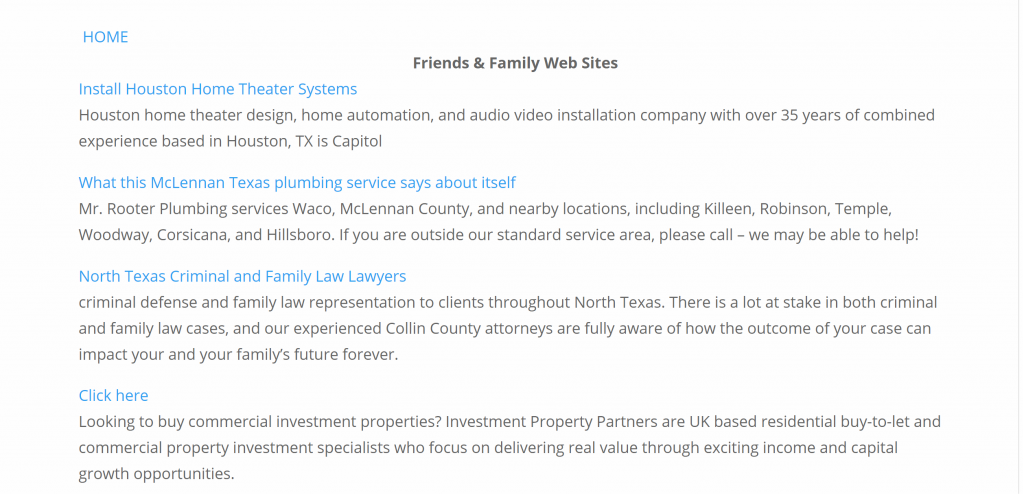 The total subscriber base is dependent on the amount of sites that join our marketing program. That number has been increasing, so we all are benefiting from business owners joining. If you know a company owner tell them about Business Powered, we all benefit. At present there are hundreds and hundreds of members. That means there is a great deal of one way links, all valid, actual sites that are getting better results thanks to our clients.
Let Business Powered help you just like the following yearly members of One Way Links.
We receive many more testimonials than we can display and you'll find many of our clients on page one of Google for some very significant search phrases. Keep in mind that not everyone sees exactly the same set of search results due to Google's different databases and whether or not you are logged in to your Google Webmasters Account but these results will be pretty close.
"Many marketing strategies with Business Powered has helped Elite HVAC Contractors on the first page of Google.ca in all of Canada for the search term "HVAC Contractors". Content is king and much of that is being worked on and released early summer 2017.Click on the logo below and you will see Google results page with Elite HVAC Contractors on the first page Nationally in Canada. "
Tim GeigerElite HVAC Contractors
Our One Way Links Program Helps Web Sites Rank Higher!

Search for '
criminal lawyer toronto
' on Google.ca in Canada . The legal industry is very competitive and you'll see a couple of our clients on page 1 including cflaw.ca at #1.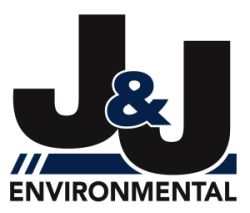 Search '
Oil Tank removal Norristown Pa
' and you will find our client (http://jjenv.com/) ranking # 1 in much of the neighboring counties for
Oil tank removal
and
Oil spill clean up


With

Business Powered One Way Links Program

 Getting Links is Easy.
You can also get links the hard way on your own.
Use Open Site Explorer and research the sites linking to your competitors. Type your keyword that you are trying to get the page on your site to rank for in to Google. See who ranks #1 currently. Cut their URL and paste it into the mentioned site, Open Site Explorer and discover their top inbound one way links.
This is probably your most effective way of building powerful one-way links, and this is exactly what Google, Yahoo!, and Bing want you to do. Link baiting is a fancy term for writing content that is so great that it gets links from other websites. You want them from news sites, bloggers, social media sharing, etc. Consider your unique skills, ideas, and expert area and position them on the web. Do you want to get a one of your new pages ranking high? Consider placing a really helpful "How To" or "what Does" that will attract links. The main concept is that you won't have to request links. You will get them naturally, and your web page will rise up the search engine ranks.
Requesting links from high page rank websites
This is the hardest and will require the most work. A main Strategy and absolutely essential strategy in link-building. Find sites, blogs and pages you like and contact them and ask for a link.
Request links from vendors and business partners
Since you already have a business relationships with your target list. These vendors will have links to other partner websites,. You might just require you sending a quick email requesting a link. Try submitting a testimonial for displaying on the vendor website, and request a link back to your website in exchange. If they request a link back, it's best give it to them, but know that reciprocal links are not nearly as valuable as one-way links.
Develop relationships with schools and government organizations
Try to obtain one way links from .edu and .gov websites. Websites with these domain extensions are very highly trusted by Bing, Yahoo and Google!
These types of websites are given much more credibility than a random blog. These can be difficult to acquire, so think of ways that you can provide value to these organizations in order to obtain such links.
Publish guest blogs and articles on other websites,
Write a guest blog and incorporate a contextually relevant link to a deep page on your site if the publisher will allow. Ensure that you include contextually relevant links to other quality websites as well. Caution with this tactic, however as Google is scraping and searching for it because this was abused and not as valuable today.
Submit press releases to industry-related news websites
Write news worthy articles and watch links come in by the boatload. If your news is newsworthy within your industry. You will see it get re-published on related news sites with links pointing to the page that you specify.
Yes, they are another way to build one way links. Don't focus too much on these, however, as you want to diversify your link building profile. Here's a few directories to consider:
Yahoo! Directory – Approx $300. annually, near instant listing
Niche Directories related to the topic of your website. Do a search on Google with queries like  + "submit URL" or  + "add URL"
DMOZ – Free but difficult to get listed in
Keep the anchor text of your incoming links natural
You must avoid a penalty from Google's Penguin algorithm. Don't get majority of links to a page on your site have the same anchor text. This is spam in the eyes of all search engines. Sometimes keyword-rich links do happen naturally, so you don't want to completely stop using them. Keep them to a reasonable number, typically no more than 14% of the total links pointing to the page on your site should have keywords in your anchor text.
Avoid "run of site" links
These links that appear in the sidebar others will place them in the footer of every page on another website. These links are not ranks or scored high as "deep links". Links from a high ranking, single site page on another website are best. Since the others look a little spammy to again all search engines. They still have a little value, but not as valuable as a deep links from well scored Page Rank webpages.
Obtain links from webpages that are topically related to yours
Request your link also be placed in close proximity to other related keywords within the content of the page.This takes a lot of salesmanship.
Avoid requesting links from low Page Rank webpages, unless they are topically relevant. Have you heard bad news is good news? While it's true that most any link is a good link. This is true as long as it's not from a banned or flagged website by Google. Completely off topic and from a questionable industry would not be desirable. Your website or blog will get more value from one link from a high well ranked page.  Many links from poor page rank site pages is harmfull to a web site. Do your best to only link to high Page Rank sites and blogs. You have to let Google understand that you are a website they can trust, and your own site Ranking will benefit as a result.
Avoid links with the "nofollow" code
 They will not give your web site or blog any link juice from Google and others. The "nofollow" attribute tells the search engines not to follow the link. So your website and blog will get no credit. Also avoid redirect and javascript  links, as search engines cannot easily read them. Google today has gotten better at reading javascript links, but not recommended.
Obtain links from webpages that have few links already on them. The more links on an external webpage, the less valuable a link to your website will be. They have to all share the value of the page rank.
Never buy links from link brokers.
Links should be acquired naturally. Developed naturally without request by having great content on your website.
Ontolo – A very cool link building tool  that allows you to find link building prospects by type/footprint using keyword phrases related to your niche, and save them in lists. The tool also finds contact information, identifies competitors' links. Clueing you that the prospect would probably link to you as well. Also prioritizes the opportunities for you.
Buzzstream – Project link building outreach to scale while keeping a personable approach. You are able to discover links and prospects by type and other factors. This tool can bookmark link building prospects and save key metrics like pagerank, domain authority.. Also automatically finds things like contact forms, social media profiles. The final kickers are that it acts almost like a CRM. Allowing you to keep all your link prospect contacts organized. It also allows you to customize templated emails to your prospects. Then showing you conversion rates of different types of e-mails.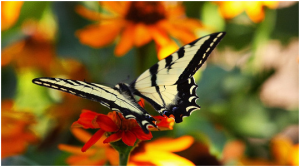 Try Business Powered One Way Links for a Year Risk Free
We are so confident that you will absolutely get one way links following our proven system that we are offering a full 1-year, money-back guarantee when you follow our program. We take all the risk so you don't have to…
Buy Your One Way Links Yearly Membership and Start To Take Control of Your Web Site Search Results Now…
One-Time Yearly Payment – Includes all instructions and guides for placing 
links on your site. If you do not want to place One Way Links on your site we have Surrogate site options available.
Copyright – Business Powered – All Rights Reserved